It arrived, and within just a couple of days of ordering it, the rather large and heavy Celestron labelled boxes were splayed out on my bed ready for unpacking.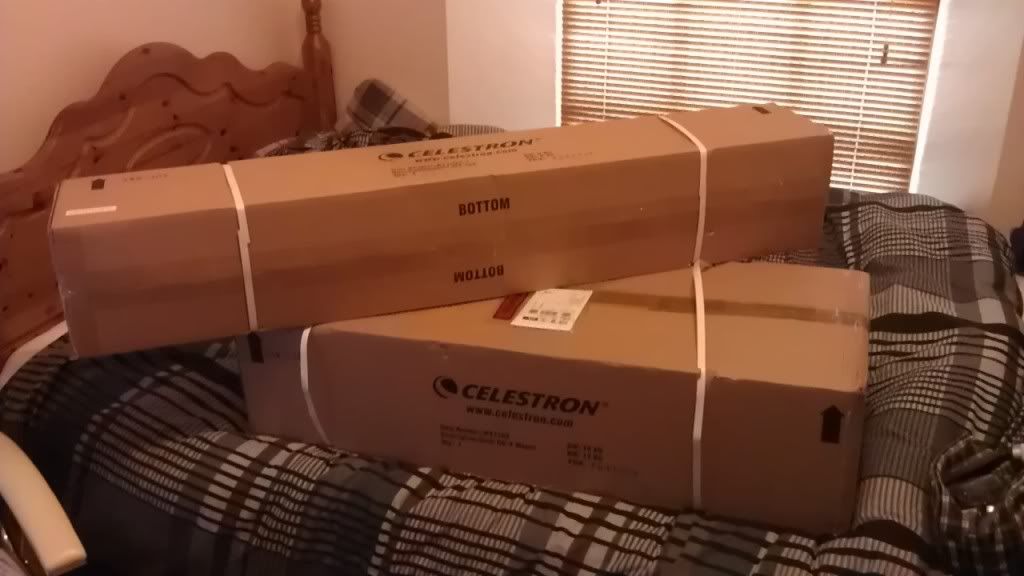 I don't think I've ever opened anything more carefully in my life, but there it was; my very first telescope.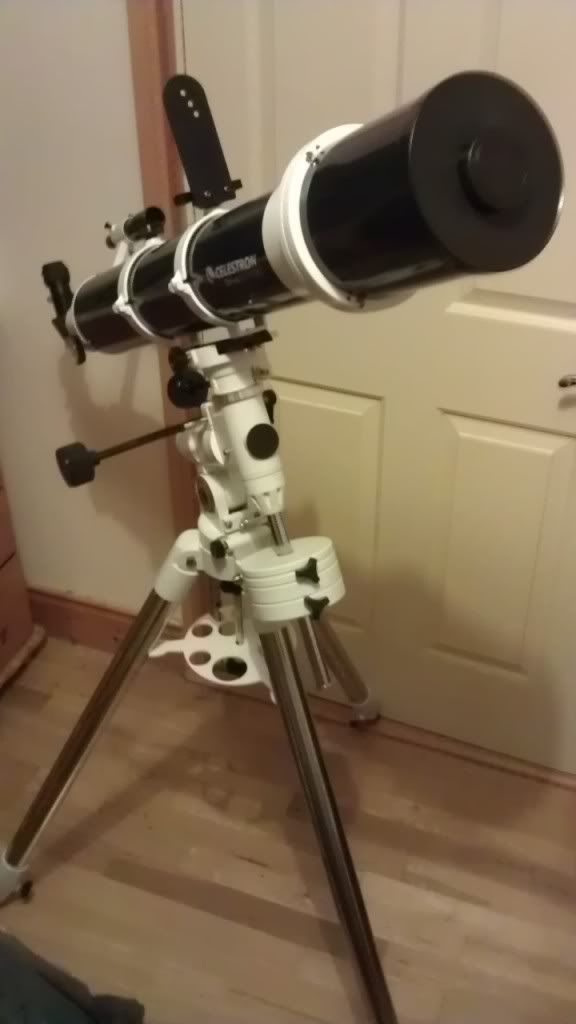 I should explain, after a burst of inspiration I fashioned a handy phone cradle which I could piggy-back on the top of my telescope in order to make use of those ever so useful sky map apps.