Pesky Atmosphere and weather!
When it comes down to it, weather is the biggest factor when doing observational astronomy and astrophotography. I'm sure like me, most of you will have and iPhone or android phone and have sampled most of the weather apps available on the two platforms. I was never overly impressed by the accuracy of these but recently a fellow amateur recommended I try
Astro Panel
by Shibby Developments.
All I can say is, you no longer have to look through "Top 10 Weather App" lists. For one, you probably won't find Astro Panel in any of the lists and two, it's the only one you'll ever need. Providing extremely accurate three day forecasts for every three hours it's perfect for Astronomers needs but it I don't know anyone who wouldn't find it useful for any other hobby or just planning a weekend at the beach.
Using GPS coordinates it also gives readings for humidity, wind speed and directions, seeing, transparency, moon phases and temperature, and I'm sure there's something I'm leaving out. You can even set alarms and notifications for specified parameters so you'll never miss a clear sky.
I highly recommend this app and thanks to Simon for recommending it to me.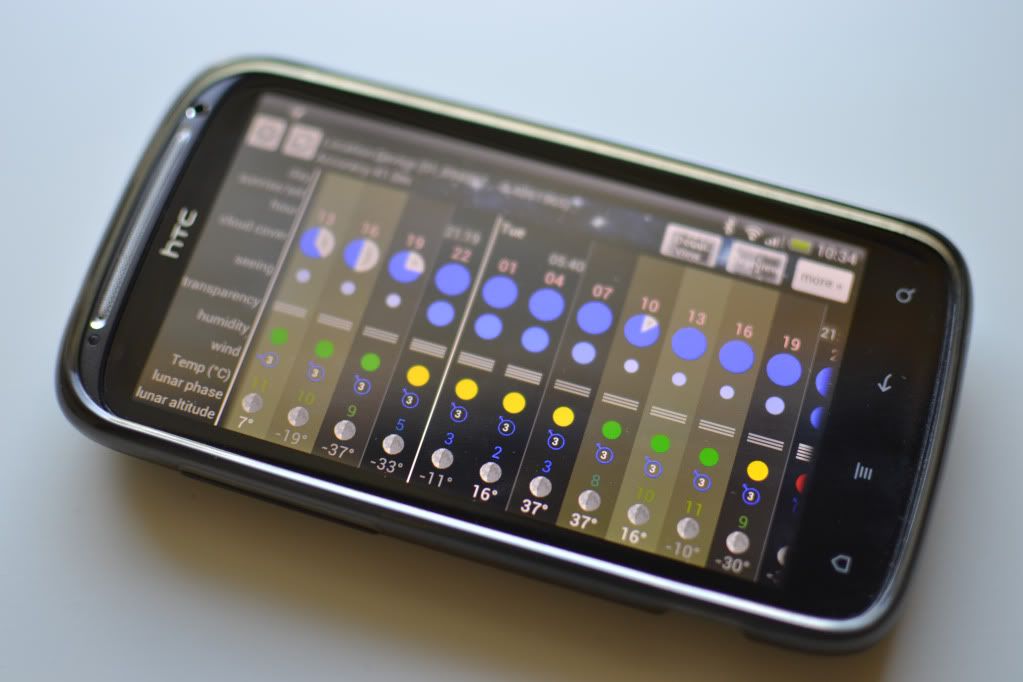 Note: You can press the symbols and the app will give you a scale and explanation of what they mean.