I purchased a second hand 8"
Ritchey Chrétien
recently, but when delivery day came, I found that I had been sent one of those amazing, fast imaging
Newtonian
telescopes by mistake. It has since been sent back and I am now the proud owner of an RC8
However, the first thing I thought when I saw the Newtonian, was photo op!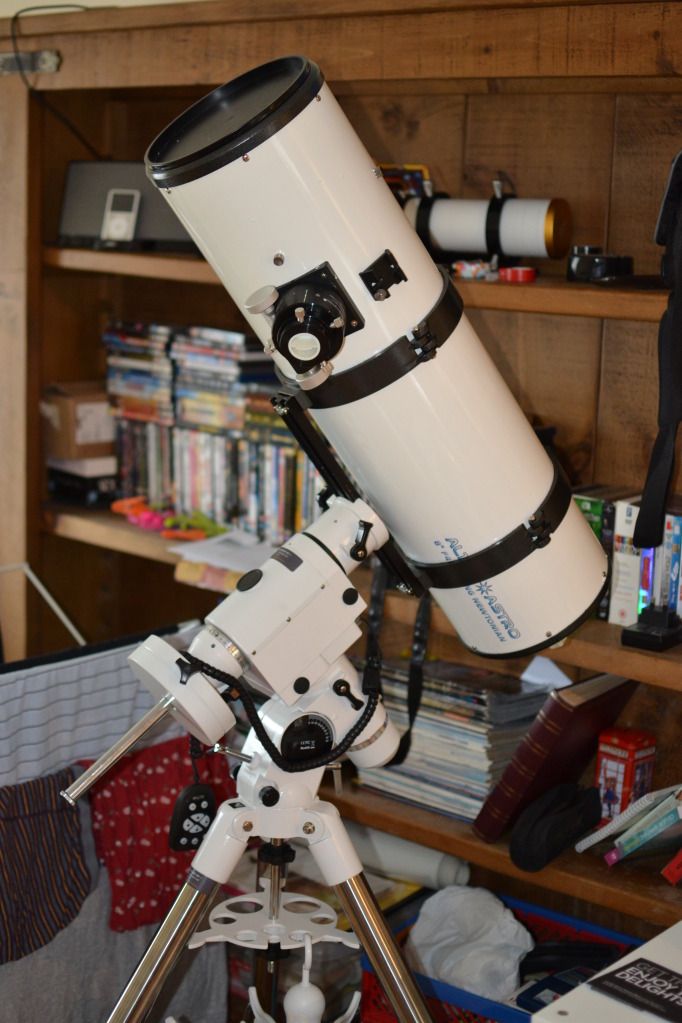 I wanted to post some pictures of the 8" Newtonian on my HEQ5 for one reason. When researching astronomy equipment, I quickly realised that there weren't very many images online of the kind of set-up I wanted. If someone is thinking of putting this telescope and this mount together, then perhaps these images might help them in making a decision During the short time that I had the telescope, I noted that it could be very well balanced on the HEQ5. Though being quite a heavy telescope, the mount could more than handle the it. It also has the usual great build quality from
GSO
.
Apart from this being a little informative, what amateur astronomer doesn't love looking at others equipment photos online?