Now that spring is upon us, some fabulous galaxies are beginning to make their way into our skies at night. I've been really eager to use my newly bought Atik 16IC CCD camera and we haven't been having the best of weather lately. Last night though the sky was cloud free.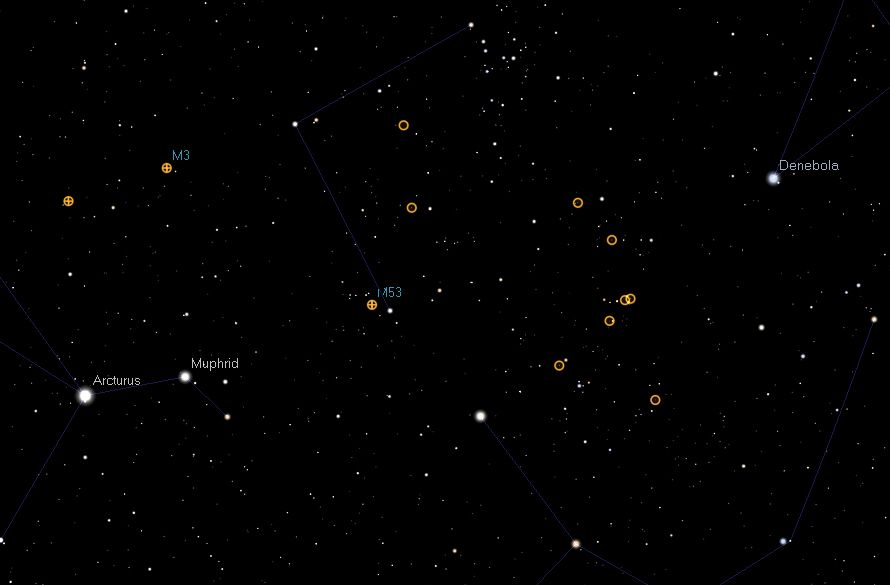 I setup my gear and opened Stellarium. As my site is restricted to pretty much the whole easterly sky I turned my attention to the bright star Arcturus, which has a lot of galaxies and globular clusters near it. Using the stars Arcturus and Muphrid as a guide I found my way slowly into the swarm of galaxies, where I immediately settled on NGC4762 & NGC4754. In fact, this is the fastest I've ever found an object I hadn't observed before, and that's without any GOTO.
OTA: WO 72mm Megrez w/ Moonlite Focuser & SkyWatcher FF & LPR Filter
Guiding: TS 9mm OAG w/ Orion starshoot
Bias: N/A
Processing: Nebulosity
Post-processing: Photoshop
I realise now that I don't have near enough data so next time I'll be fetching more.