Although I was there to assist in the film making I also had the chance to do a bit of science of my own. There had been an announcement of a nova event, of which
Armagh Observatory
had requested some follow up observations by the Tenerife team. I got the fun job of finding and matching our observations to some archival images in order to determine the magnitude and time frame of the nova event.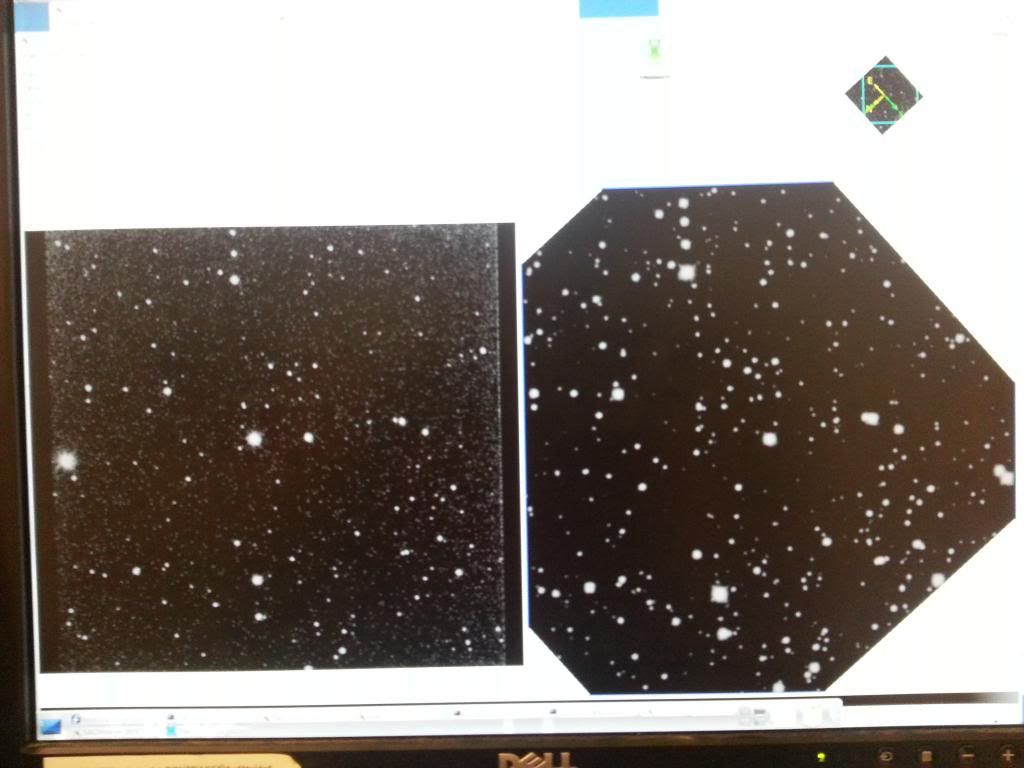 These are the two images of the region of sky where the nova event took place.
In the above photo, the observation made by the IAC80 is on the left, the archival image is on the right. Here's fun; see if you can spot the nova event for yourself. Below is the same image with the star on the which the nova event occurred circled in green.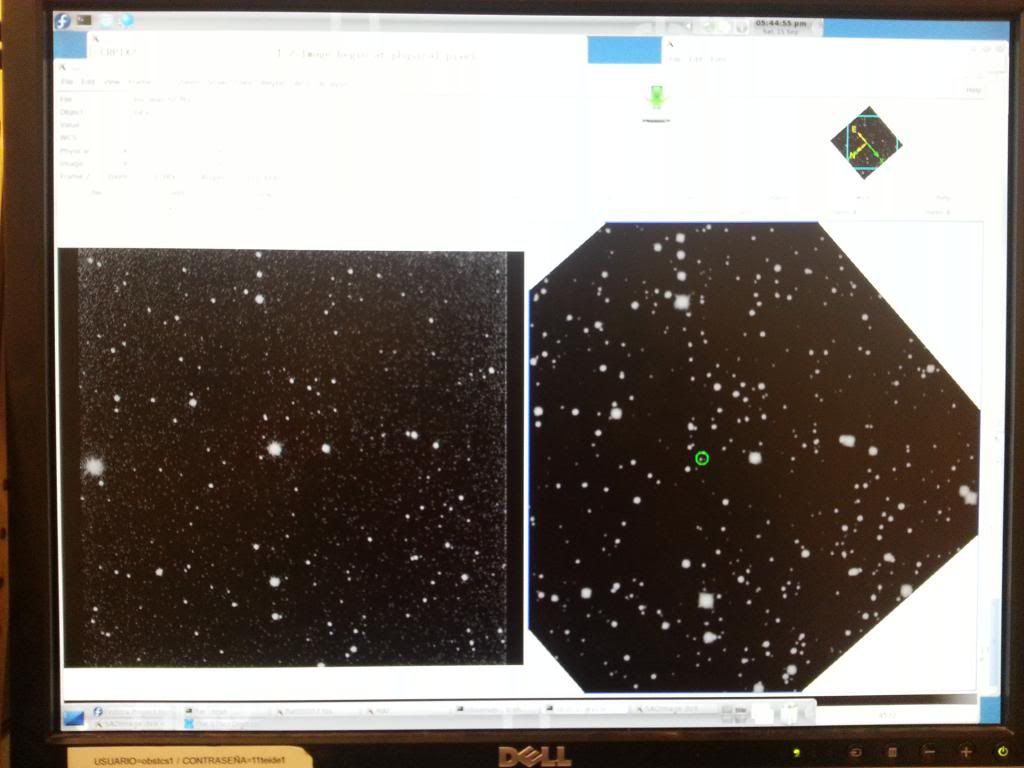 The very bright star in the center of the IAC80 observation on the left shows how much energy is released in a nova event. Especially when compared to the normal brightness of the star circled on green.
Playing with the images was a treat but what I was looking forward to the most was doing some astrophotography of my own. On the flight over to Tenerife, our luggage pretty much consisted of only filming equipment, making it impossible for me to bring a small scope of my own. I did however have my digital camera and a pair of binoculars. The binoculars gave me some amazing views of every part of the sky on the top of Mt. Teide but my camera gave me some photographs which I've never been able to get before.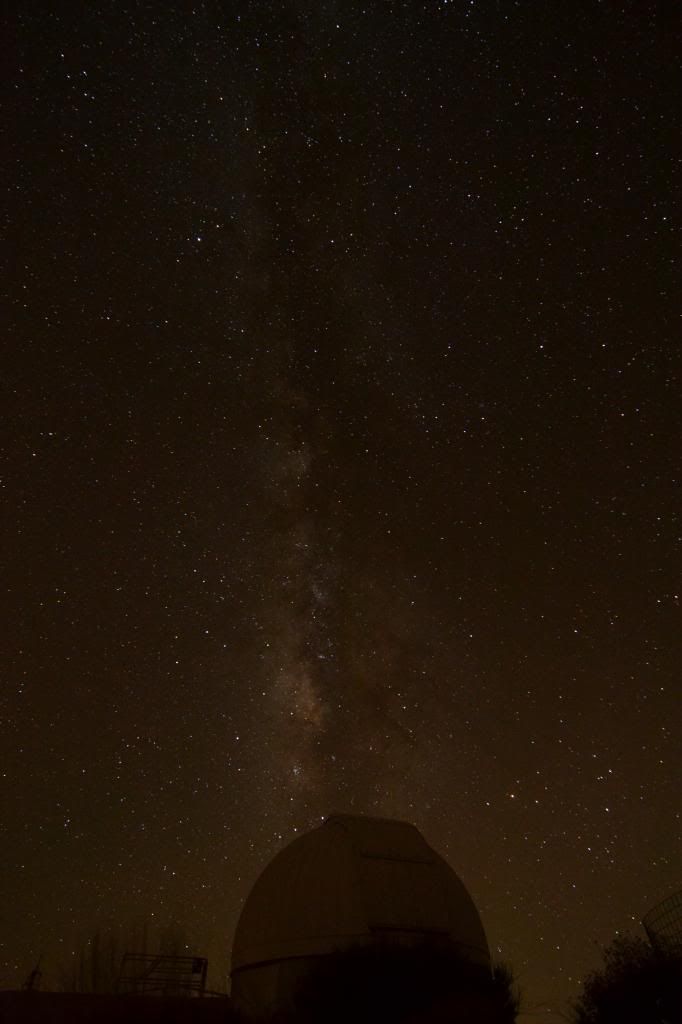 The Milky Way rising above the telescope dome of the IAC80
Below is a time lapse of the Milky Way which I have always wanted to do. As you can see the telescope was very busy all night long.